Save the date for our third annual Tongie Tailgate!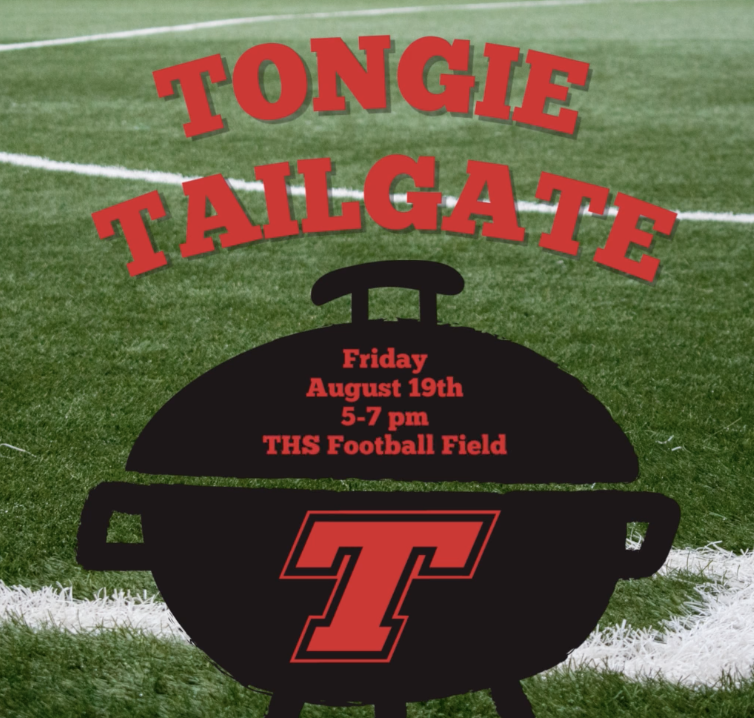 Come be a part of our Transportation Department! Call today to schedule an interview, or visit our Employment Opportunities page at
www.tong464.org
to apply online.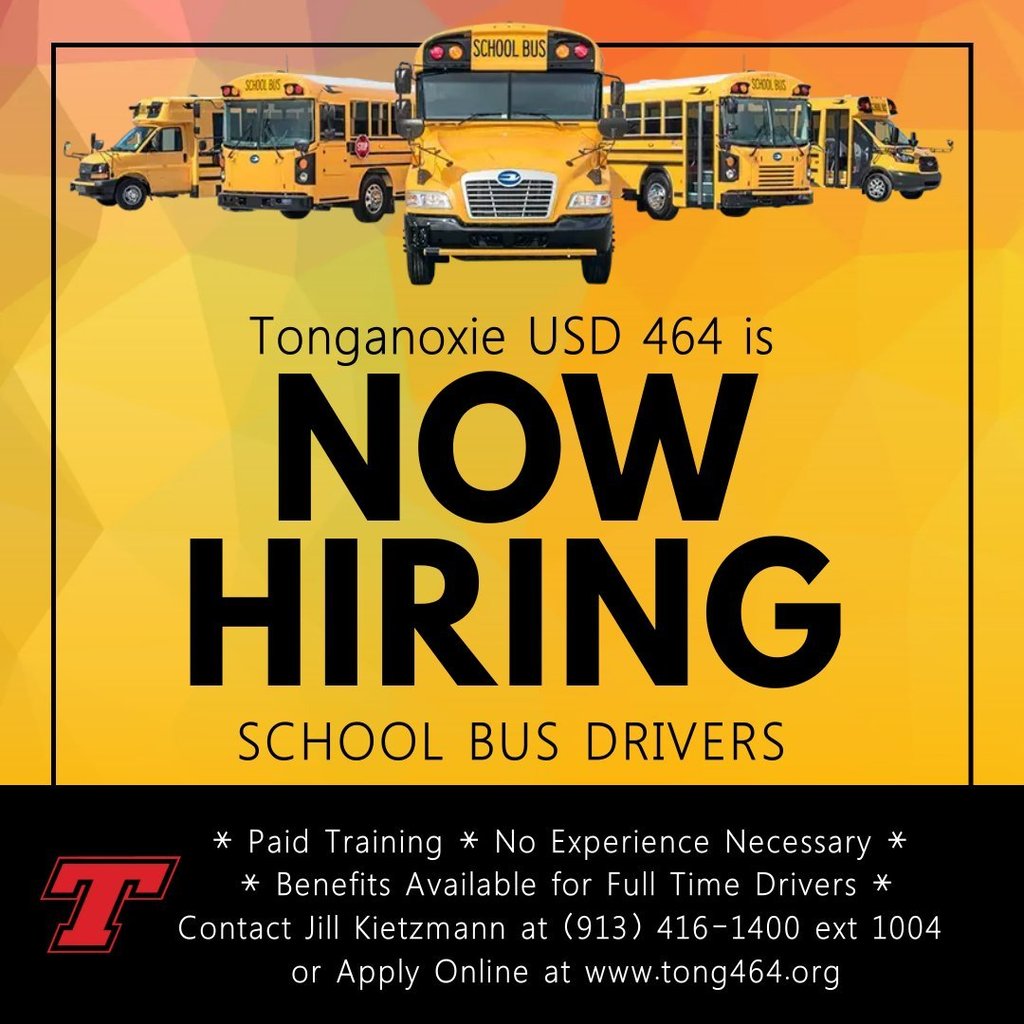 Meet the 2022-2023 Tonganoxie FFA Officer Team! This team has spent quite a bit of time together this summer preparing for the upcoming school year and have lots of exciting plans in store! President - Dalton Regehr Vice President - Mary Caenen Secretary - Cavin Hendrickson Treasurer - Graham Foley Reporter - Anthony Quisenberry Sentinel - Addisyn Kelly Student Advisor - Grace Stean Committee Director - Grace Patterson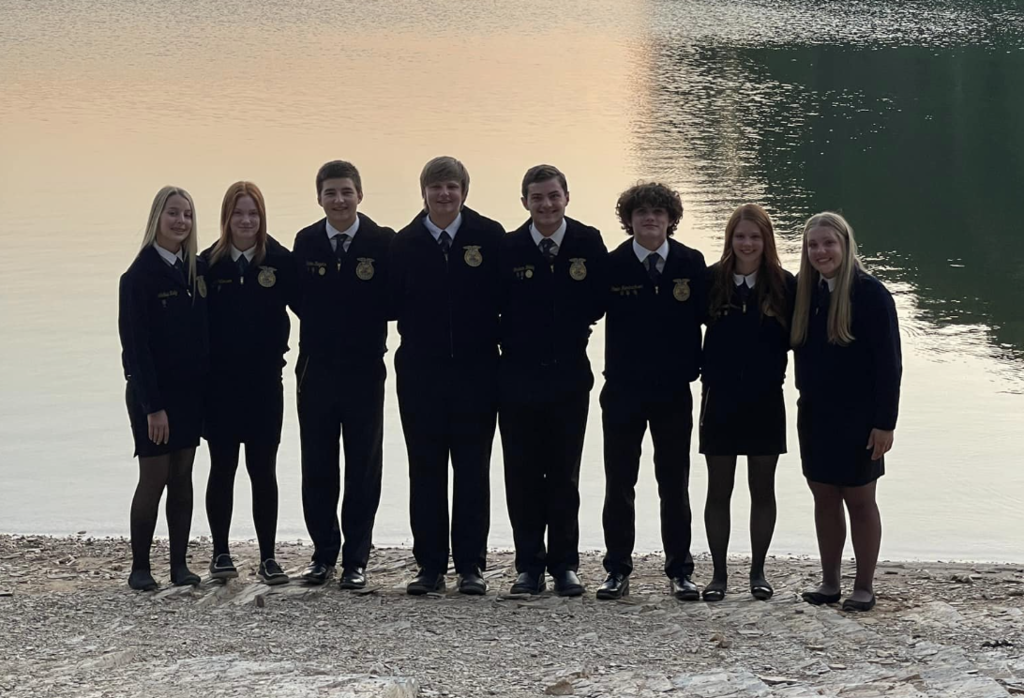 Our Officer Team returned from a retreat in Hot Springs, Arkansas! The officers planned Chapter events for the year, came up with new ideas for chapter meetings, and bonded as a team. We toured the Show Me Youth Ag Academy in Missouri, visited an Alligator Farm, escaped an Escape Room, and hiked/fished/swam in the Ouachita National Forest and Hot Springs National Park.
Online student enrollment and eFunds are now up and running. Log into Skyward using the parent login to complete online enrollment. All student fees should be in eFunds now, and you can add other fees, such as meals and activity passes. If you have questions regarding enrollment or fees, please contact the school your child attends. If you are having technology issues, please contact the Technology Department for assistance at 913-416-1400. If you are unable to complete online enrollment, there is a downloadable enrollment packet on our website under Parents/Patrons, Enrollment 2022-23, that you can fill out and send to the school with your payment. Have a great rest of the summer!
2022-2023 ENROLLMENT INFORMATION ALL RETURNING STUDENTS SHOULD ENROLL ONLINE. • EVERY student MUST enroll each year, even if you have gone to school here for several years. Information needs to be updated every year, and there are forms that must be completed every year. • To complete enrollment, log into Skyward using your PARENT LOGIN. Do NOT log in as the student, as you will NOT be able to complete enrollment from the Skyward Student. In person enrollment will only be available for students who are brand new to the district, including all incoming Preschool and Kindergarten students. • Friday, August 5 8:00am-3:00pm KDG ONLY • Monday, August 8 Noon-8:00pm All Buildings • Tuesday, August 9 8:00am-3:00pm All Buildings • Wednesday, August 10 8:00am-3:00pm All Buildings If you are a returning student and can't enroll online, OR if you are new to the district and cannot attend in person enrollment: • Download the Downloadable 2022-2023 Enrollment Packet, complete the packet, and return the packet to your child's school, along with your payment.
State Championship rings came in today! Congratulations once again to our 4A State Champion Wrestling Team! The 2023 campaign starts on November 14th!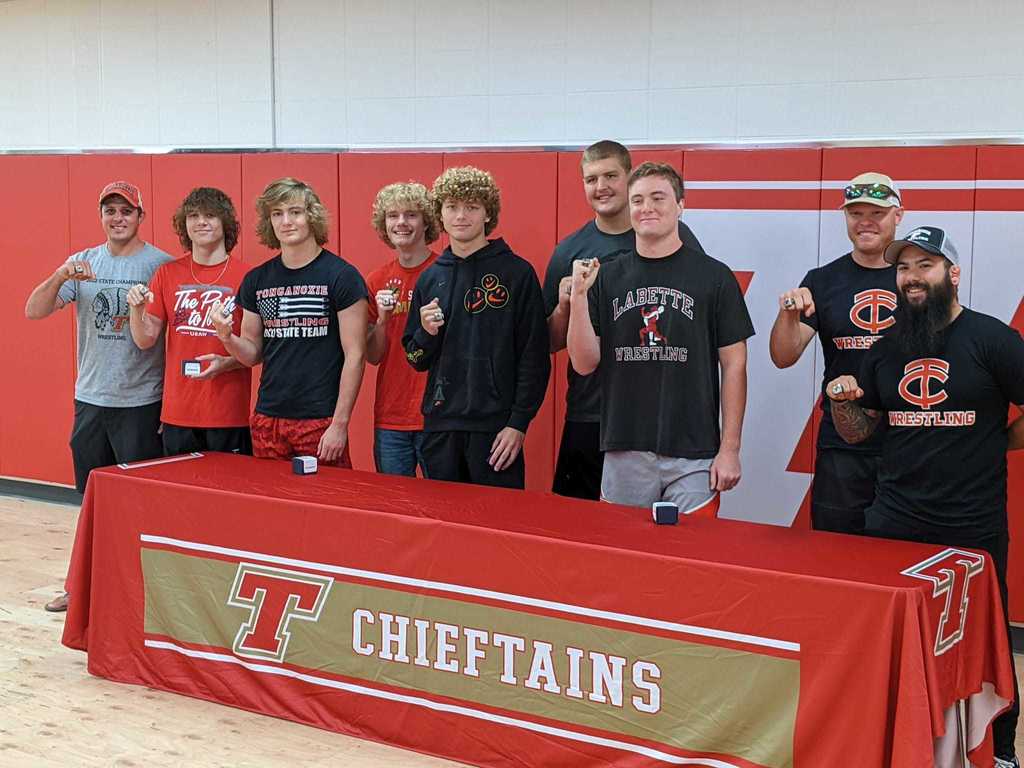 Tonganoxie 2022 National FCCLA conference is in the books. SanDiego is one of my favorite conferences to attend but makes for along trip, here's the highlights and photos of our week. We had a great group competing this year and they knocked it out of the bay!!!!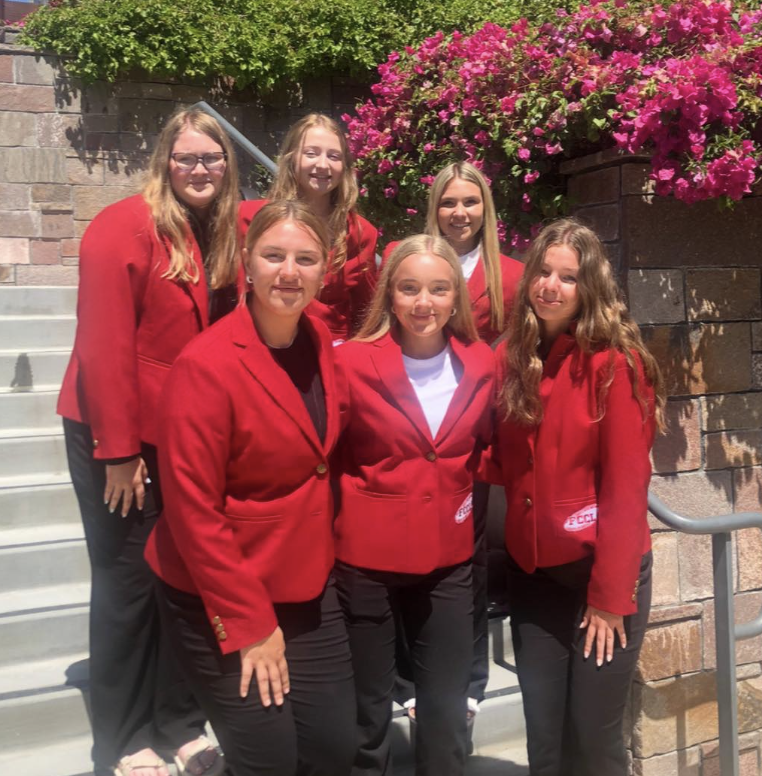 When ALL of your FCCLA STAR event competitors place in the top 2 in the NATION and 2 teams take 1st….it's a little exciting! 🎉🎉🎉🏆🏆🏆
At cheer camp, the THS cheer squad received a blue ribbon for their game day routine, a gold ribbon on their camp routine, a spirit stick, the UCA spirit banana, 4 dancing diva awards, 1st place for the jump-off, 3 athletes made All-American, a trophy for having the best pyramid stunt in camp, and 1st place champions for their game day routine. They did a great job!